---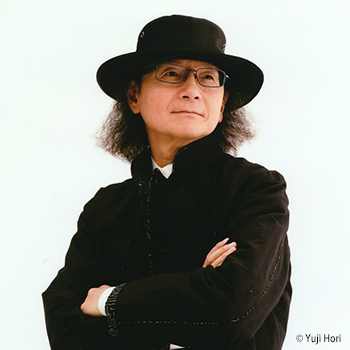 Takashi Kako [Composer, Pianist]
Takashi Kako was born in 1947.
After studying composition as an undergraduate and graduate student at the Tokyo National University of Fine Arts and Music, in 1971 he went to France on a scholarship from the French government and studied at the Conservatoire de Paris under Olivier Messiaen.
In 1973, while still a student, he made his debut in Paris as an improvising pianist.
He graduated with the Prix de Composition in 1976.
In 1979 he became the first Japanese musician to have an album released on the German ECM label.
Entitled Paradox, this album was released all over the world.
Kako has presented concerts of his own works in more than 200 cities in 26 countries.
After returning to Japan in 1980, he established his own musical style incorporating elements from classical music, contemporary music and jazz into his compositional and performance activities, including works commissioned for the cinema, stage and orchestral performance.
His major works to date include Klee, a collection of works for piano based on his impressions of paintings by Paul Klee, music to accompany the NHK Special documentary Eizo no seiki and more than fifty albums.
In 1998 he was awarded the Prize for the Best Artistic Contribution for his music for the film by the Belgian director Marion Hansel entitled The Quarry, which won the Grand Prix at the Montreal World Film Festival.
He was awarded the Music Prize in the 57th Mainichi Film Competition, first for the film Amidado-dayori in 2002, then for the film "The Professor and his Beloved Equation" in 2006, both films were directed by Takashi Koizumi.
Kako's recent recoedings include "Anniversary"(2003) commemorating the 30th anniversary of his debut in Pars, a long-awated solo piano album "PIANO"(2006), "KUMANO"(2007), "SILENT GARDEN"(2009), and latest album "QUARTET"(2010).
His official website is located at https://takashikako.com/
---