---
About the Artist
In many different countries, it is often said that Kako is a "painter of the piano" because his audiences often visualize images and landscapes as they listen to his music.
He was trained in classical music from an early age, and after graduating from the Tokyo National University of Fine Arts, he went to France on a scholarship from the French government to study at the Paris Conservatory with Olivier Messiaen, leading to a career as a composer of contemporary music.
Nevertheless, while he was in France he also became deeply involved with the improvisational forms of free jazz, and this has given his music a sense of traversing varied terrains.
" . . . Beautiful melodies and harmonies rooted in classical traditions . . .", ". . . Novel sensitivities of contemporary music . . .", ". . . Rhythms and improvisations of jazz . . ." – when these various descriptions are all put together, it becomes clear that Kako's music is a style unto itself which transcends the standard genres.
---
Growing Up
Takashi Kako, an aquarius, was born on 31st January 1947.
His first introduction to the world of music was a recording of Beethoven's Fifth Symphony conducted by Toscanini.
"When I listened to this piece," he has said, "my mind conjured up a multitude of impressions; I saw images of nature."
Upon the strong recommendation of his elementary school music teacher, who recognized his potential, Kako began taking piano lessons from the age of seven and immersed himself in the sounds of countless classical albums.
He became intrigued by twentieth century music in junior high school when he discovered Stravinsky's "Firebird Suite,""Petrouchka" and "The Rite of Spring," the three most famous ballet suites by Stravinsky.
An Art Blakey and the Jazz Messengers show he attended while in high school made such an impact on him that he "felt (his) entire body quiver as the first note was played".
The fusion of classical music, twentieth century music and jazz constitute the three fundamental elements of Kako's musical core.
---
The French Years
In 1965, Kako enrolled at the Tokyo National University of Fine Arts.
Although at one point he contemplated pursuing a career as a jazz pianist, in the end he decided to follow in the steps of his mentors, Tomojiro Ikeno-uchi and Akira Miyoshi, and become a composer of twentieth century music, thereby making a conscious decision to distance himself from jazz.
In 1970, Kako won a prize for composition at the NHK Mainichi Music Competition.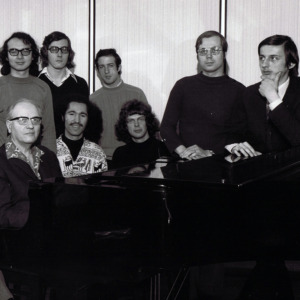 Upon completing graduate school, Kako left for France on a scholarship from the French Government and enrolled in the Paris Conservatory, where he studied musical composition under Olivier Messiaen, one of the great masters of twentieth century music.
Kako gained a substantial reputation during his years at the Conservatory, and during this period his composition, "A Chapter For The Orchestra," was played by the Paris Conservatory Orchestra and his piece "Quartet" was aired on National French Radio.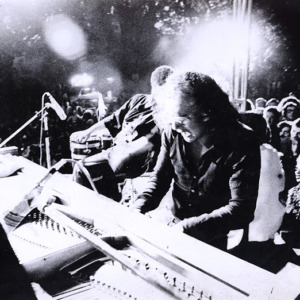 It was during these years as a scholarship student in France that Kako discovered free jazz at the height of its glory, and he remembers this movement as ". . . a world of improvisation where composition and performance were executed simultaneously."
In 1973, Kako made his debut as a pianist of the free jazz movement, and soon Kako's piano performances led to critics to praise him as ". . . without a doubt the finest pianist in France . . ." (Jazz Magazine, France). "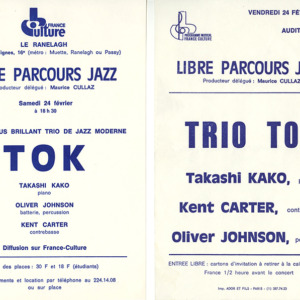 For the first time," he said, "I was both composer and performer, manifesting both aspects simultaneously." This period became a major turning point in Kako's musical career as he collaborated with artists such as Steve Lacy, Albert Mangelsdorf, and Masahiko Togashi, while establishing friendly relationships with Anthony Braxton, Joachim Kyuun, and Daniel Jumehlle.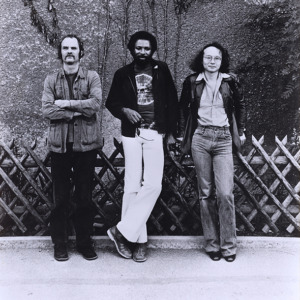 The Music Festivals at Avignion (France) and Merth (Germany) are among the many he has participated in. It was about this time he formed the group TOK.*1
In 1979, TOK's album, "Paradox," was released on worldwide distribution by ECM Germany.
The same winter, Kako chanced on an opportunity for a solo piano recital in Cannes, a town located in northern France –(Note: is this spelled the same as Cannes in southern France?)–. He stepped in for a pianist whose flight was turned back due to a snowstorm. "This was my first solo piano recital," he later recalled, "and I felt a sense of what was to come later on." Extensive touring throughout Europe meant that Kako attended fewer and fewer of Messiaen's classes, but he was still honored with the Premier Prix (a unanimous decision by the judging panelists) on his graduation from the Paris Conservatory in 1976.*2
*1: Based on the first name initials of its members, Takashi Kako, Oliver Johnson and Kent Carter.
*2: While he was on tour, Kako learned of his final exam date when Messiaen sent him a telegram to inform him of it.
He celebrated his graduation with Messiaen (who never drank alcohol) by having a couple of Cokes at a cafe.
---
Return to Japan
Kako returned to Japan in 1980.
Although his activities in France centered on performances with his improvisational jazz ensemble, in Japan he shifted his focus to playing original compositions at solo piano recitals, a decision that was largely due to the experience he had with the solo piano recital in Cannes.
Not only has Kako worked on piano music, chamber music and orchestral music as a composer, he has also written soundtracks for films and television, scores for dramatic and musical theater, and music for TV commercials.
Many of his pieces are collaborations with other art forms (such as the visual arts, literature, architecture, and dance).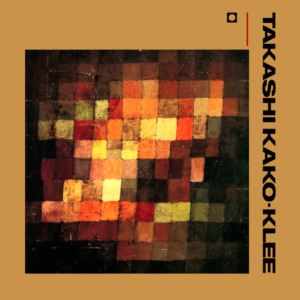 A good example of this is his impressionistic piano pieces inspired by a series of Paul Klee paintings.
In 1985, "Poésie" was used in a television commercial for Nikka Whiskey and became a huge hit, making Takashi Kako a familiar name to music lovers across Japan.
He was signed by (then) CBS Sony in 1986 and changed labels to Epic/Sony Records (presently Epic records) in 1991.
Since his debut, Kako has released a total of 50 albums to date.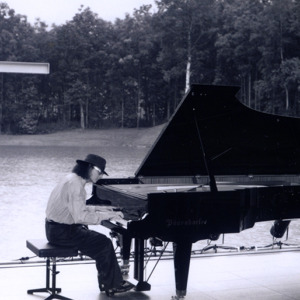 1993 marked his first solo performance at the Carnegie Hall and the release of the albums "Prelude de L'eau" and "Forest Echo" from TriStar in the United States.
From 1995 to 1996, Kako took on the responsibility for the musical score for the joint ABC / NHK documentary entitled, "The 20th Century in Moving Images.
" Upon the first airing of the series, NHK was besieged by phone calls requesting more information about the music score, another sign that Kako's music had captivated the hearts of many.
---
International Success
Kako's tours are not limited to just performances throughout Japan, Europe, and the United States.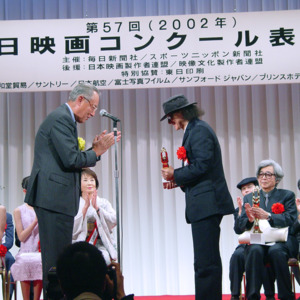 His performance at the Moscow Music Conservatory (known for their Tchaikovsky Competitions) was so packed, people lined up for standing room seats.
In China, not one person left before the end of the concert, an amazing feat given the fact the Chinese commonly leave halfway through a performance.
As a composer, Kako has provided music for Sankai Juku, who perform regularly all around the world, and in 1998, he received the award for best artistic contribution at the 22nd Montreal World Film Festival as the composer of the film score to "The Quarry" (a Belgium film directed by Marion Hansel).
1999 is a busy year for Kako. Not only is his album, a collaboration with artists such as Juan Hose Mossalini on bandoleon, Jacques Morellenbaum on cello due for release, plans have been made for solo piano recital tours to Brazil, Argentina, Czechoslovakia, Hungary, and France.
---
TAKASHI KAKO QUARTET
Debuted in Paris in 1973, Takashi Kako has been active as a composer and pianist in the musical world after his return to Japan, and has published wide range of works from piano solo music to chamber music and orchestral works.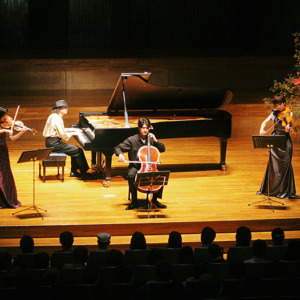 "TAKASHI KAKO QUARTET" is a realization of Kako's vision he had for many years The Quartet consists of a pianist, violinist, violist, and cellist, with its core concept as "Explore maximum possibility of sound with minimum instrumental formation".
The ensemble debuted in 2010 with the release of CD titled "QUARTET" by Avex Classics in Japan.
With a concept "Beautiful sound with beautiful stage performance", a new ensemble to play the music of Kako was born.
With sophistication and techniques cultivated in France and Japan, the quartet collectively pursues maximum musical expression in spite of its minimum instrumental formation, each player being a soloist who can exploit each musical instrument's characteristic.
The Quartet's concert was once acclaimed as "beautiful stage, both for ears and eyes ".
■ Profile of strings members
---
No reproduction or republication without written permission. [STUDIO KAKO]
---