Takashi Kako Quartet
Strings Member Profile
---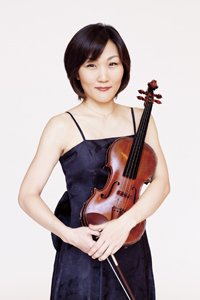 Mariko Aikawa
Violin
Graduated from Tokyo University of the Arts.
Entered the Paris National Conservatory of Music in 1994 while attending university.
Study abroad as a French government-sponsored international student.
While studying abroad, she has performed in numerous concerts, including Beethoven's concerto with Orchestra International de Paris and co-starring with Gerard Poulet.
In 1997, she graduated from the same school with the best grade and returned to Japan.
Since debut recital in 1998, she has started playing in Japan.
Active in co-starring with orchestras and recitals as a soloist.
She is also focusing on playing new songs by Japanese composers, and has participated in many recordings of contemporary music.
In addition, she has been active in a wide range of fields, such as working as a concertmaster for "live Image" since 2007.
---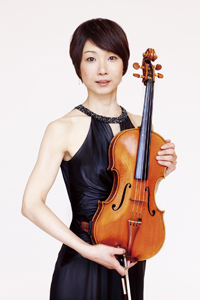 Kaori Minami
Viola
Graduated from Tokyo University of the Arts.
She enthusiastically studied chamber music while still in school and formed the Pablo Quartet (string quartet).
Held concerts in various places such as Art Tower Mito and Minato Mirai Hall, and gained popularity.
Performed at the Nagoya International Chamber Music Festival.
She studied chamber music under Kiyoshi Okayama, Michiyo Sutoh, Hideki Kitamoto, and Amadeus String Quartet.
In addition to classical music such as chamber music and orchestra, she is active in a wide range of genres such as recording of many artists, TV, live appearances, and support for concert tours.
Since 2004, she has participated in concerts such as duets with Takashi Kako.
---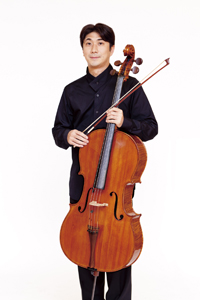 Akio Ueki
Cello
After enrolling in the Toho Gakuen School of Music, he studied abroad at the National High Conservatory of Music in Lyon, France in 1994, and graduated with a diploma.
In 1996, he was invited to the Ravello International Chamber Music Festival in Italy as Lyon Quartet and held a concert for three consecutive nights.
1999 Studied cello at Indiana University.
Received the 1st Hideo Saito Memorial Foundation Award from Sony Music Foundation.
A member of the Saito Kinen Orchestra, whose music director is Seiji Ozawa, and the indoor ensembles "Paviment Japan" and "La Stravaganza Tokyo".
Released the first CD "AKIO UEKI ∼ Rachmaninoff: Cello Sonata" in 2007.
---