Takashi Kako Solo & Quartet
---
Details
Date and Time

Sat, 23rd July 2022, Start 3:00 PM (Open 2:30 PM)

Venue

Yatsugatake Kogen Lodge Access

Tickets

Concert only, ¥10,000
Staying pack, ¥32,500–

All seats reserved, Tax included, It is not possible to admission of preschoolers.

Ticket Release Date

Sun, 24th April 2022, 10:00 AM

Inquiry

Yatsugatake Kogen Lodge 

0267-98-2131

Ticket Agency

Seven Ticket (Concert only):

Website

http://7ticket.jp/

Yatsugatake Kogen Lodge (Staying pack): 0267-98-2131

This concert will be held in accordance with the guidelines of venue and local government, after taking measures to prevent infection and spread of the COVID-19.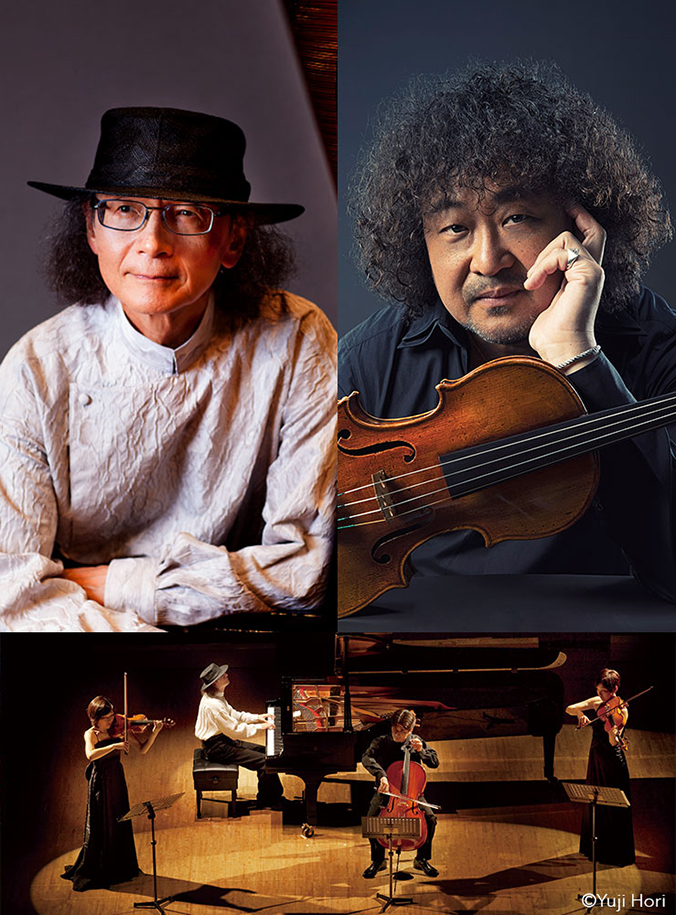 ---
Performers
Piano: Takashi Kako
Takashi Kako Quartet
Takashi Kako (Pf.), Mariko Aikawa (Vn.), Kaori Minami (Va.), Akio Ueki (Vc.)
Guest: Taro Hakase (Vn.)
Musical Program
Aqua Blue / The legend of lake / El Viento De Gibraltar / Poésie ∼ Greensleeves / Waltz in the Evening Glow / Is Paris Burning / Illusions in C Minor / Tempest / Taiga no Itteki (A Single Drop of Water in a Mighty River) / Hakase no Aishita Sushiki (The Housekeeper and the Professor) / Others
∗ Musical program is subject to change.
---